Get To Know The Best Sex Tips for Women to Please Men
For women, male sexuality is every so often a dark recess. If as a woman, you want to spice up your sex life with your man, look no more! I've listed here the best sex advice and useful sex tips for women to please their men and drive them crazy in bed.
In a relationship, to get sexual pleasure or not is the work of two. And that's why when you take charge to trigger your man's please under the sheets, it will have you both enjoying the experience even more.
Here you'll learn one of the best sex tips that will come handy if you're looking at firing the action in the bed. Both the man and woman play a vital role in driving pleasure from each other.
Sex is about physical attraction for men while it's an emotional action for women.
It's due to this difference that women have to work on the man's physical parts for a pleasing sexual appearance.
Now,
Without further ado, let's take a look at 8 best sex tips for women to enhance pleasure on bedroom matters….
#1.

The Fear of Intimacy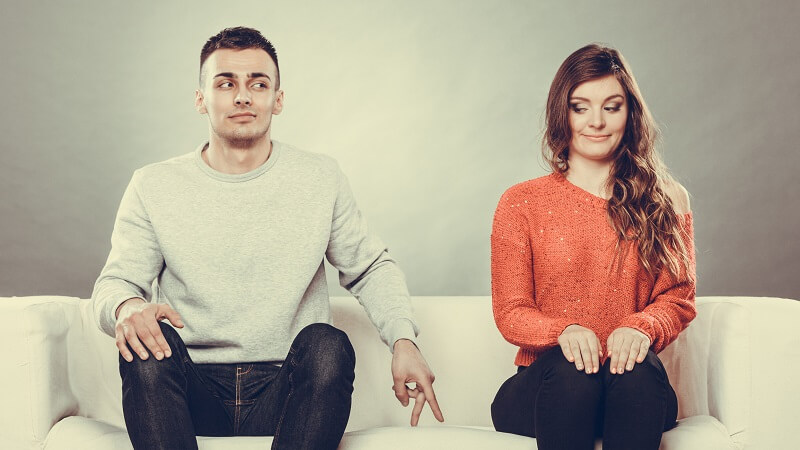 Every man has a desire of satisfying a woman and the pressure of fulfilling this need may lead to the fear of intimacy, even if he is so desperate for it. Do I have the right penis size? Will I satisfy her? Will I be the best under the sheets and fulfill her sexual desires?
This anxiety drives men to ejaculate faster in order to release tension and this is the only reason why first round is so quick and delay ejaculation through withdrawal. So it's important for you to whisper passionate talk of love into your partner's ear to deviate his mind from such fear.
Sex tips for women who want to eradicate this niggling fear from their partner's mind at first guide their men to their erogenous spots. Secondly, navigate them and treat with caution without pricking their self-worth or assuming their male counterparts know it all. It's not like your partner is going to ace the guessing game of what turns you on and jump out on his limb.
Its might possible that some men have underlying health challenges which may affect their libido.
If you have to tell him the areas he needs to improve then you are now in control and you have to be very tactful and use wisdom lest you demean him.
#2.

Don't Underestimate the Power of Touch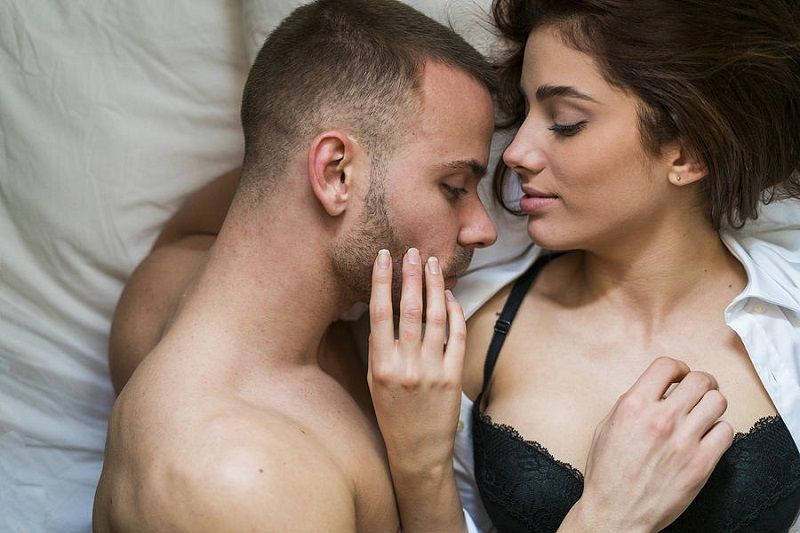 According to psychologist Melodie Schaefer, PsyD,
Men's penis gets all the press, but not to forget the male partners have many erogenous zones, just like women.
She explains – men will not tell you to move your hands around their body. Instead, they are afraid of saying it, because if they do, women will shut down and not touch them at all.
But there're many areas women should touch to initiate for sex, like inner thighs, chest, and face.
Other important tips – Slightly riveting a man's testicles can be a real turn-on that blends control with release.
You can also intensify the perineum (the area between the anus and scrotum) which takes your sexual pleasure to new heights.
#3.

Explore Other Areas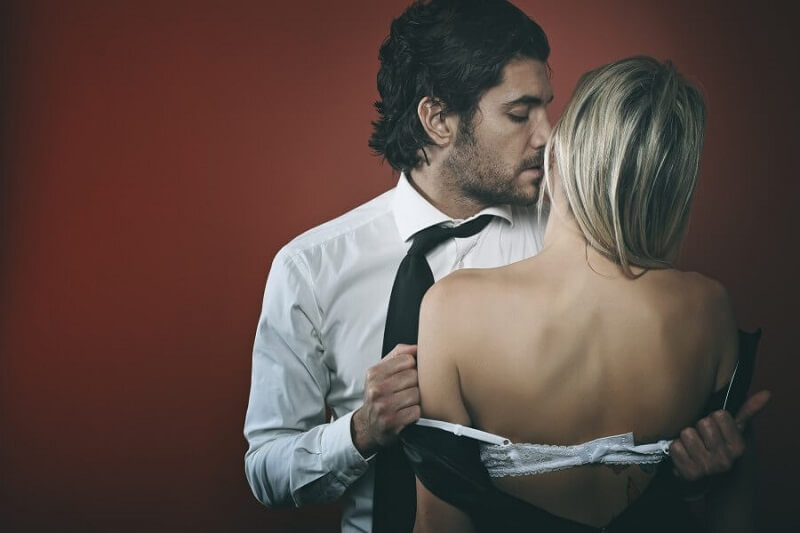 Sex tips for women in bed – Never take too light your man's willingness to treat in seduction, romance and even emotional aspect of sex.
Also whether you want your partner to play out your kinks, or want foreplay from your man in bed, all you have to do is – ask!  Not to forget, men love to enjoy foreplay too.
Do not downgrade the payback to the backburner, it's essential to give importance to your partner's desire too.
Men want to get touched on weirdest of places, it could be the feet, chest or perineum. Take your time to explore all the erogenous areas so that your partner can get more pleasure.
#4.

Men Want You to Make Some Noise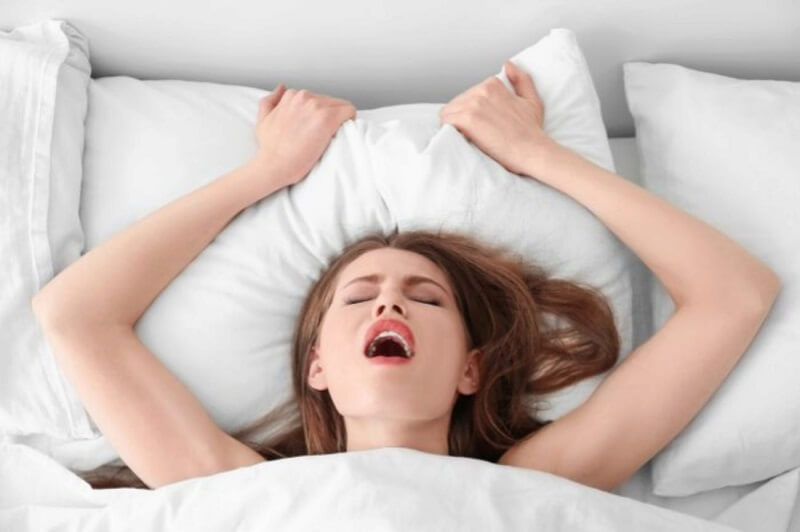 According to a famous sexual health expert, talking during sex excites more than our ears.
Heavy moaning, breathing, and groaning are all sounds that a couple make when they're feeling free.
Studies have also shown that it's erotic for all parties involved to hear. To be vocal is a great way to express what you want, which is a huge turn-on for men when they know they're doing exactly the same thing you need to have an orgasm.
Well, if you're not usually one to speak up, then I will suggest you try it solo. Make some noise, next time when you're masturbating. You might find something is really fun which you can try with your partner while having sex.
Otherwise, being a little dirty, saying anything that's praising, instructive tends to go over well with men.
Tell your man exactly how you wanted to be touched and you'll his pleasure meter
#5.

Men Want You To Embrace Sex
The studies have shown that men are often suspect of being sexually insatiable, but on the other hand, women rethink this line of thought.
Our lives move at the speed of sound, with multiple pressures and challenges.
That makes it a bit easy to allow energy to rob us of the joy, demands on our time, pleasure and opportunity that sex affords us.
And more often sex ends up being at the bottom of a long list of priorities. But when you see sex through a different lens – something you have to do verses you want to do – can make all the difference.
Plus, there're a number of health benefits of sex. Orgasms release oxytocin (a hormone that's labeled the bonding hormone for its potential)
Plus, there're a number of health benefits of sex. Orgasms release oxytocin (a hormone that's labeled the bonding hormone for its potential to bring couples closer together while also reducing blood pressure, alleviating stress, and promoting healing)
And who couldn't use more of that?
#6.

Have An Intimate Talk With Your Partner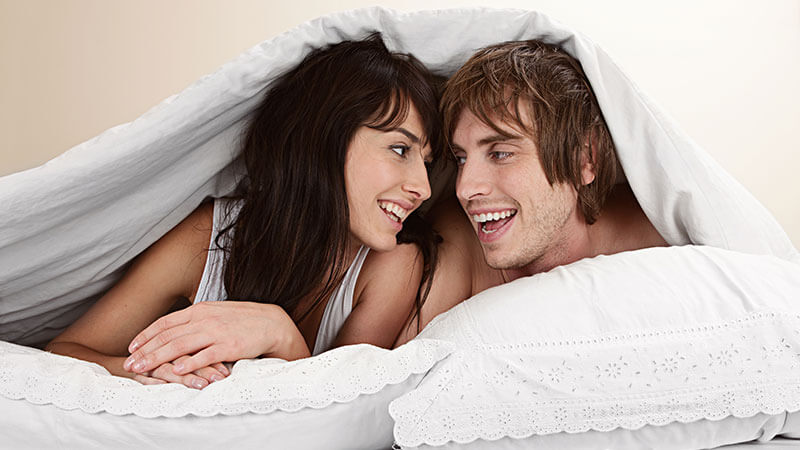 Sex is a mutual connection between two people – a man and a woman. That fervent talk makes a huge difference. The sex tips for female discussed in this blog have the potential to save your relationship of marriage.
Your application of personalized between-the-sheets skills moves your guy wants you to make. He may give you his credit card's pin number without a blink of an eye!
I have shared the best sex tips for female that can make your sex life better, help you learn what your man wants in the bedroom and increase his sexual pleasure like never before.
#7.

Use Your Body Parts to Take Benefit Of
The recent studies suggest that men derive pleasure from the physical outlook whereas women get seduced from a passionate emotional and physical connection.
As a woman, you need to learn which sexual move can make your man crazy.
You should know that sex is a developed skill. One of the best sex tips for a woman who want to spice up her sex life – take note of what excites your partner under sheets and be an active participant in making a sexually satisfying experience for him as well.
You can dress sexy to twist his mind of the session ahead.
Even though the initial contact with your partner may offer you the ability to learn him, ensuing intimate connection gives you a hint about what makes him speak out.
Try a number of options as you notice what drives your man wild in the bedroom. Once you are on point get the most out of it for a fulfilling intimate experience.
The best sex tips for women is first to learn what made your partner get involved in you in the initial contact.
If it is your eye, then give your man an eye to eye contact until he blushes. If it is your legs then try to wear a short skirt as it can do wonders.
#8.

Speaking Of Pornography Isn't Always A Big Deal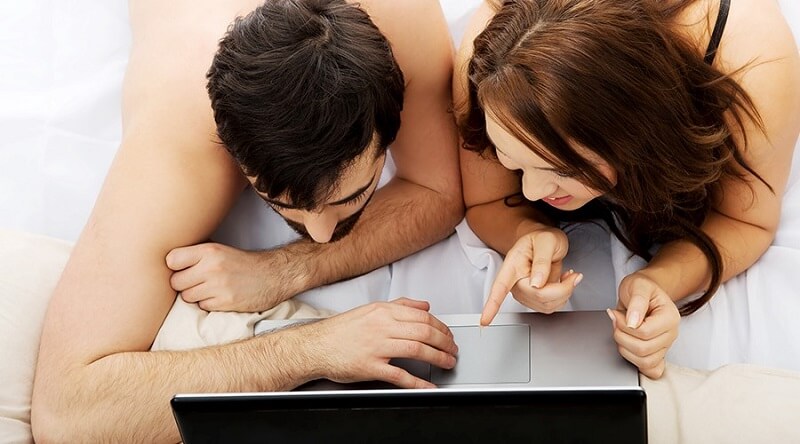 Dr. Kort says,
Finding a man using pornography is a top reason why couples seek guidance. But this topic shouldn't be dramatized to or pathologized.
First of all, you should know that only 3-6% of the population represent sex addicts, so it's unlikely your man is one.
Moreover, people are very personal about what turns them because childhood experiences influence their sexuality. So no women can everything to a man.
Still, it's can be tough for women not to take it personally when his man is getting off by looking at another woman.
To help tamper that, it's recommended to take the secrecy out of pornography and discuss it.
Ask your man what's about the Pornography that turns him on and without expressing anger tell him what turns you off.
That way, a conversation is shaped that allows for closeness, dignity, and honesty without making your partner feel that he's doing something shameful. This is your chance to figure out what you're OK with accepting and what you're not.
So these were the top 8 sex tips for women I shared to help you learn what your man wants in the bedroom and how you can heighten his pleasure levels like never before.
Read Next:
6 Things Women Want in Bed But Will Never Tell You
Sexuality: 24 Mistakes That Men Make in Bed | Must Read!
34 Truths About Male & Female Orgasm
All About Men's Sexual health and Satisfying Women